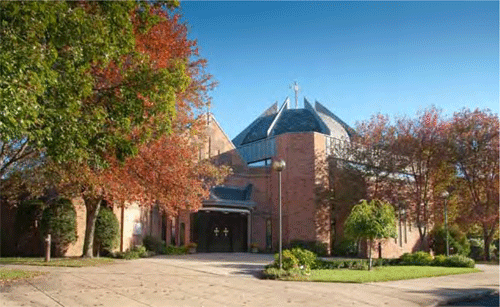 Beloved brothers and sisters in Christ,
Christ is in our midst!
Welcome to the website of the Annunciation Greek Orthodox Church of Brockton, MA. The Annunciation is within the Metropolis of Boston, which is part of the Greek Orthodox Archdiocese of America – one of the daughter Churches of the Ecumenical Patriarchate of Constantinople. The Church of the Annunciation is the only Eastern Orthodox Church in Brockton and its surrounding communities.
At the Annunciation, we conduct the full cycle of Sunday services, commencing with Orthros (Matins) and the Divine Liturgy on Sunday mornings. Throughout the liturgical year, we also celebrate the feasts of our Lord and the Theotokos (Mother of God), as well as the feasts of all major saints of the Church. From fall through spring, Small Vespers are also celebrated on most Wednesdays nights, with adult religious education sessions following the service.
We welcome all to worship with us, whether you are visiting the area or live locally. May God bless you!
---
Upcoming Services and Events
Annual Greek Festival
Sep 20 11 am
Annual Greek Festival
Sep 21 11 am
Annual Greek Festival
Sep 22 11 am
1st Sunday of Luke Divine Liturgy
Sep 23 9:45 am
Annual Greek Festival
Sep 23 12 pm
Annunciation Spotlight
Greek Festival Brockton '18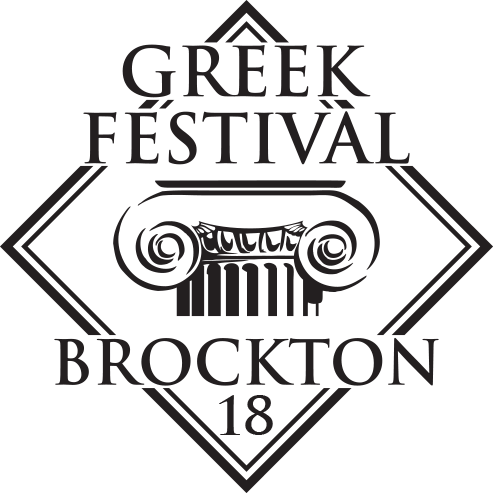 Join us this week for Greek Festival Brockton - The Premier Greek Festival on the South Shore!
September 20, 21, 22 & 23, 2018
Featuring all your favorites: Baked Lamb, Pork and Chicken Souvlaki, Pastitsio, Moussaka, Spanakopita, Dolmathes and Gyros along with hand-made pastries and Loukoumathes!
Children's Activities, Greek Shopping in our Marketplace, Church Tours, Live Greek Music, Greek Dancing Demonstrations and much more!
Click here to download the take-out menu, available during lunch on Thursday & Friday!
Click here for the Greek Festival Brockton 18 Flyer
---
Fr. Michael's September 2018 Message
My Beloved In Christ,
I pray that you are all well and that your summer was enjoyable and restful. May this New Ecclesiastical Year bring to you and to our entire Community many Blessings.
Every day I receive several e-mails, some are important and some not so important. I am sure you ex-perience the same. I also receive e-mails that encourage me to "Pass It On" which, I must confess I rarely do. I sometimes find these e-mails silly or annoying but this time I'm going to make an exception and I'm going to "Passing It On" because there's truth in this one.
When you carry a Bible
the devil gets a headache.
When you open it, he collapses.
When he sees you read it he flees.
When you pass on this message to others
he will try to discourage you.
I just defeated him by doing so!!
Scripture is one of the greatest tools that God has given us. The Bible is a gift from God that enlightens and guides us on the road which leads us to salvation. The Word of Holy Scripture continually protects and nurture us. These beautiful Words bring us closer to Christ and His truth.
Satan despises Scripture, he loathes the Word of God and he runs from the truth of scripture. The reason being is that the Word of Scripture exposes him as a fraud and destroys his false power. Satan is the "master of confusion and doubt". He attempts to manipulate the Lord's truth and works vigorously to place many doubts in our hearts. Satan cannot refute the truth of Christ, he can only try to remove the sting from the truth. The Lord's Crucifixion and Resurrection conquered Satan's power. The only power Satan has is the power that we give him when we ignore the Word of God. We must understand that he does not have power over us, he cannot force us to follow him, if we follow him then it is done voluntarily.
Scripture is the "Key to Paradise" the key which we all have in our hearts as Baptized Christians. We need to read and follow the Bible to the best of our ability so that we can live free from evil. By reading scripture daily we begin to understand the meaning of the Lord's written word. We have before us the knowledge and understanding of Christ which is revealed to us daily. Scripture is given to us so that we can live freely in His Light which guides and comfort us.
Do not be a stranger to the Bible or let the Bible be strange to you, the Bible is far from being foreign to the World. Several years ago, I read; "Nothing can stop the Bible. It is useless to call it the World's "Best Seller" though it is, because that term implies comparison – and there is nothing else that even remotely compares with the Bible in popular circulation. It is the greatest Book that the world has ever seen. It is estimated that there are over 200,000,000 printed copies of the Bible. Placed end to end they would make a line 17,000 miles long". As of October 2017, the full Bible has been translated into 670 languages, the New Testament alone into 1,521 languages and Bible portions or stories into 1,121 other languages.
Let us connect or again reconnect with the Bible. The Bible will protect and guide you, all you need to do is open it and read it. The Lord's Word comforts and Blesses you if you give it a chance.
In His Service,
†Father Michael
---
Church Services Hours
Sundays:
Orthros at 8:45 am; Divine Liturgy at 10:00 am
Weekdays:
Orthros at 9:00 am; Divine Liturgy at 10:00 am
---
Online Bill Pay
The Annunciation Church offers an online bill pay service for the convenience of our parishioners. Click on the links below to fulfill your Stewardship or make other payments by credit card.
Donations (in memory of, floral, other)
---
Contact Information
Annunciation Greek Orthodox Church
457 Oak Street
Brockton, MA 02301
508-559-0910
Rev. Protopresbyter Michael A. Kouremetis
Telephone: 508-559-0911
Email: FrMichael@annunciationbrockton.org
Directions:
From Route 24 take Exit 18B (Route 27 North - Stoughton).
At lights take a right on to Pearl Street.
At second set of lights take a right on to Oak Street.
Drive 1 mile. The church is on the left. Welcome!
Office hours:
Monday, Wednesday and Friday from 10:00 am to 2:00 pm
Tuesday and Thursday from 9:00 am to 1:00 pm
Telephone: 508-559-0910
Email: office@annunciationbrockton.org
Click to join the Annunciation Church - Brockton E-mail List »
For questions or comments concerning this web site please contact the Webmaster at
helpdesk@annunciationbrockton.org
Online Chapel