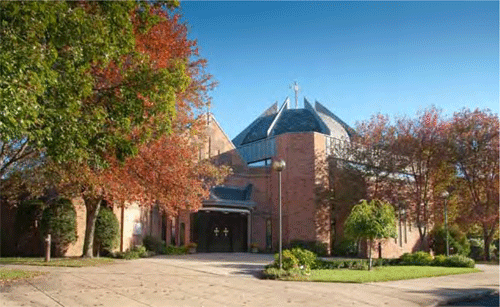 Beloved brothers and sisters in Christ,
Christ is in our midst!
Welcome to the website of the Annunciation Greek Orthodox Church of Brockton, MA. The Annunciation is within the Metropolis of Boston, which is part of the Greek Orthodox Archdiocese of America – one of the daughter Churches of the Ecumenical Patriarchate of Constantinople. The Church of the Annunciation is the only Eastern Orthodox Church in Brockton and its surrounding communities.
At the Annunciation, we conduct the full cycle of Sunday services, commencing with Great Vespers on Saturday evenings through Orthros (Matins) and the Divine Liturgy on Sunday mornings. Throughout the liturgical year, we also celebrate the feasts of our Lord and the Theotokos (Mother of God), as well as the feasts of all major saints of the Church. From fall through spring, Small Vespers are also celebrated on most Wednesdays nights, with adult religious education sessions following the service.
We welcome all to worship with us, whether you are visiting the area or live locally. May God bless you!
†Fr. Anthony Evangelatos
Presbyter
---
Upcoming Services and Events
Abbreviated Orthros followed by Adult Religious Education
Feb 22 10 am
Memory of the Ascetic Saints Divine Liturgy
Feb 25 10 am
Great Vespers
Feb 25 6 pm
Sunday of Forgiveness Divine Liturgy (Cheesefare Sunday)
Feb 26 10 am
Forgiveness Vespers
Feb 26 5 pm
Annunciation Spotlight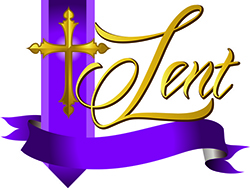 Annual Lenten Luncheon
Please join us on Sunday, March 5, 2017 for the annual Sunday of Orthodoxy Lenten Luncheon.
The menu will consist of salad, shrimp & rice with green beans.
Please call the Church office for reservations.
---

June 19-26, 2016. See the official documents, news, photos, video, and more »
---
Fr. Anthony's February 2017 Message
Beloved in Christ,
As we enter the month of February which is right in the middle of the winter season, our spiritual focus now turns to spring, the season of Holy Pascha. Orthodox Christians around the world look forward to this time of year. Each February at some point, the Orthodox Church commences the Triodion period with three preparatory weeks that introduce to us the major themes of Great Lent. In fact, the very first pointer toward the Lenten period is the Sunday of Zacchaeus which usually occurs one week prior to the first Sunday of the Triodion, the Sunday of the Publican and Pharisee. The key term here is preparation, because Great Lent is not something we should just "stumble into," but rather, a holy period for which we have prepared ourselves spiritually, and even physically through the gradual introduction into the stricter Lenten fasting. A cliché expression very much applies here: What we put into Great Lent is what we will get out.
How then does one prepare for Great Lent? Well hopefully we were present on the Sunday of Zacchaeus, 1/22, to hear that short yet moving gospel lesson (Lk 19:1-10). The story of Zacchaeus the tax collector is one of earnest desire to see Christ, as well as a repentant heart moved by Christ's teachings. We today can only "see" Christ with the eyes of the soul through a life of prayer, good works, participation in the sacramental life of the Church, and so forth. During Great Lent these things should be in the forefront of our lives, to which we add a regimen of fasting to aid us toward establishing a contrite and repentant heart within us.
It also happens this year that the reading of the gospel passage of the Canaanite woman will occur the Sunday after Zacchaeus (Mt 15:21-28). In this passage we see a woman of great faith in Christ, who in her humility even endures being tested through His initial ignoring of her plea to cure her daughter. We too must prayerfully search for deep faith and humbleness of heart, in order to call upon the Lord for His assistance during Great Lent and every day of our lives.
As we know, the themes of humility and repentance will continue through the first two Sundays of the Triodion as well as during Great Lent. We also prepare ourselves for Lent through the gospel lesson of Judgment, or Meatfare Sunday, by being reminded of doing charitable works toward our fellow human beings, for this is what God expects from us. The last Sunday just before Lent begins is that of Forgiveness, or Cheesefare Sunday. We are reminded that day through the gospel, of the importance of forgiving our brothers and sisters in Christ in order that we may be forgiven by God. In addition, we are taught to not be hypocritical in our Lenten fasting since it is a private practice between God and us, and not for the eyes of others.
As you can see, our preparation for Great Lent basically consists of a change of heart and mind; and for this change to occur, we must possess desire, humility, and renewed faith. Our daily prayer life is absolutely necessary in order to achieve these goals, as well as regular participation in the liturgical life of the Church.
The week just prior to Lent also aids us in pre-paring both spiritually and physically, by easing us in-to the strictness of the coming Fast. As you will see in the fasting guidelines in this bulletin edition, after Judgment (Meatfare) Sunday we continue eating eggs, dairy, and fish for the entire week, which conditions our bodies to adjust to eating meatless during Lent. The self-control that we will gain through our personal regimen of fasting will aid in softening and humbling our hearts, so that we may allow God's grace to work more effectively within us.
Beloved in Christ, hopefully these thoughts I've shared will bring about a sense of anticipation and preparation for the coming Great Lent. The more seriously we prepare for Lent and the more deeply we participate in it, the more joyous will be our celebration of Holy Pascha. And beyond that, let us remember that the true fruit of a meaningful Lenten period is spiritual renewal, which we pray will be part of our daily lives going forward. A blessed Triodion to all!
In Christ,
†Fr. Anthony
---
Church Services Hours
Sundays:
Orthros at 8:45 am; Divine Liturgy at 10:00 am
Weekdays:
Orthros at 9:00 am; Divine Liturgy at 10:00 am
Great Vespers:
Saturdays at 6:00 pm
---
Online Bill Pay
The Annunciation Church offers an online bill pay service for the convenience of our parishioners. Click on the links below to fulfill your Stewardship or make other payments by credit card.
Donations (in memory of, floral, other)
---
Contact Information
Annunciation Greek Orthodox Church
457 Oak Street
Brockton, MA 02301
508-559-0910
Directions:
From Route 24 take Exit 18B (Route 27 North - Stoughton).
At lights take a right on to Pearl Street.
At second set of lights take a right on to Oak Street.
Drive 1 mile. The church is on the left. Welcome!
Office hours:
Monday, Wednesday and Friday from 10:00 am to 2:00 pm
Tuesday and Thursday from 9:00 am to 1:00 pm
Rev. Fr. Anthony Evangelatos - Presiding Priest
priest@annunciationbrockton.org
Office - office@annunciationbrockton.org
Join the Annunciation Church - Brockton E-mail List »
For questions or comments concerning this web site please contact the Webmaster at
helpdesk@annunciationbrockton.org
Online Chapel